Schools & Early Learning
Gecko's extensive product range can provide your School or Early Learning Centre with solutions extending from Rubber Surfacing to Synthetic Grass. The durability and low maintenance features of the Gecko Premium Synthetic Grass and Rubber products make it an outstanding option for playgrounds and landscape areas. It is attractive, versatile and able to withstand frequent activity of children playing which reduces the chance of injury by eliminating hard, dry dirt areas.
The greater crumb infill cells of grass product MSPRO®45 'Rebound' provide an increased level of cushioning making these synthetic grasses perfect for schools, kindergartens and childcare centres where child safety is paramount. The triple layer latex backing provides greater product durability. Our grass products are low maintenance, require no watering and come with an unprecedented guarantee of up to 10 years. All Gecko synthetic grass products have a fire retardant additive which inhibits combustion.
SYNTHETIC GRASS SURFACING
Landscaping and Sports Grass – Synthetic Grass has come a long way in recent years and Gecko remains at the forefront of Synthetic Grass technology providing products that are purposely manufactured to suit their intended …  more
---
SOFT FALL -SYNTHETIC GRASS
Gecko's Synthetic Grass Soft-fall Playground System™ provides a safe and durable surface which dramatically reduces the chance of injuries whilst providing a … more
---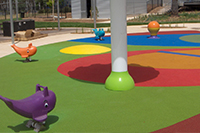 SOFT FALL – RUBBER WET POUR
Wet Pour Soft Fall has minimal seams or joins and is incredibly flexible. It can be very colourful with the option to dye sections in bright fun colours to make your favourite patterns and games or even your … more
---
SPORTS SURFACING
Netball, Basketball, Multi-Sports, AFL Football, Indoor Training, Cricket, Golf, Tennis, Soccer, Gyms … more
---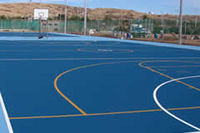 GECKOPAVE® ACRYLIC SURFACING
Gecko's GeckoPave® Acrylic Surface System is a PROVEN & GUARANTEED solution that adds back colour and… more
---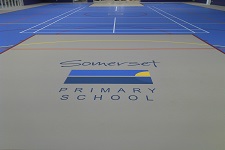 GECKO PU-SPORT® INDOOR SURFACING
Gecko PU-SPORT® Surfacing System creates an attractive, durable and forgiving surface suitable for a wide range of … more
---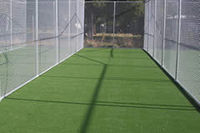 CRICKET PITCH & PRACTICE NETS
Gecko's Cricket Nets System is a proven and guaranteed solution that reduces the risk to an athlete's safety at your sporting facility.  We provide a … more
---
RUBBER SAFETY LOGS
Gecko's unique recycled tyre Rubber Safety Logs are a durable and an easy to install item that look great around the perimeter of any … more
---
SWING & SLIDE MATS
The Gecko Rubber Swing Mats are specially designed and manufactured to meet the Australian/New Zealand Standard: AS/NZS 4422:1996 for 1.9m Critical Fall Height for …more
---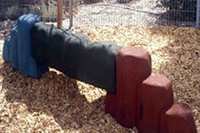 FUN ACTIVITIES
A range of fun activities and rubber animals and logs to inspire creative play … more
---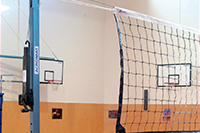 SPORTS EQUIPMENT & NETS
A range of sporting equipment and playing court nets to complement your surfacing upgrade… more
---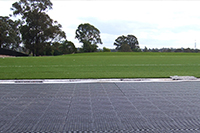 DRAINAGE & SURFACE STABILISATION
The Gecko Ground Cell® and Drainage Cell® products create an attractive, durable hard surface suitable for parking areas, driveways and … more
---
TRAFFIC MANAGEMENT
Our Traffic Division (RPS Traffic) offers a complete range of traffic and safety products for road safety, school zones and parking areas.   Leaders in technology and innovation, our exclusive 'flexible' product range is … more
---