AFL Football
Geckos association with an Australian "world class" grass manufacturer which is licensed by the AFL, ensures the synthetic grass surface of a football oval will not only be endorsed by the AFL but ensures player safety and comfort during games.
The maintenance required for large football grounds is both time consuming and resource intensive. Gecko's Synthetic Grass surfacing reduces the level of ongoing surface maintenance and alleviates the need for watering without compromising the playing surface.  Gecko provides solutions for player run on and run off areas, coaches boxes, entry and exit points, muddy and boggy areas and general purpose areas.
Gecko also provides an approved  'Cricket Pitch Cover System®' that can be laid and removed at the beginning and end of each footy season.
---
"Gecko Surfacing provides a synthetic grass surfacing that is… Endorsed by the AFL !"
---
Introducing solutions for Soccer Fields…
---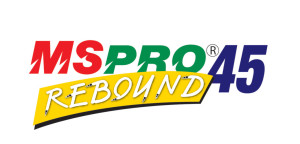 MSPRO®45 Rebound represents the 'cream of the crop' in synthetic grass circles and is manufactured using a triple layer backing and stitch rate that results a thicker, lusher and 'bouncier' feel.  Rebound was originally manufactured as a 'top of the line' landscaping grass but its premium qualities and versatility has seen it used for a number of other applications including: football grounds, soft-fall playgrounds, golf green fringes, cricket pitch covers and tent sites.   View more information
---
Sporting Equipment:
A range of goal cages, nets, rings and post pads can be purchased to complement your new court or field – View more information