Multi-Sports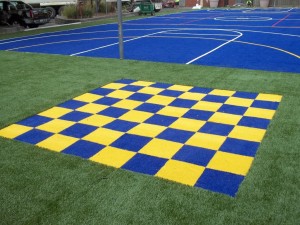 Gecko provide a selection of courts and activities that are multi-functional in design and which provide hours of activity and fun for children and adults alike.  Choose from synthetic grass or acrylic surfacing and work with one of our consultants to create a 'masterpiece' of your own including everything from basketball, soccer, volleyball and netball courts.
Complement your new court with a series of games and activities to delight young minds and stimulate creative play…  The sky is the limit in terms of what can be achieved!!  Options include: Running tracks, hopscotch, bat tennis, four square, giant chess boards, GeckoTwist®, counting numbers, snakes and ladders, alphabet letters…  and much more.
 "Gecko Surfacing…
providing hours of entertainment & activity for 'young' minds & bodies !"
---
Introducing solutions for Games and Multi-Sports Courts…

Gecko's GeckoPave® Acrylic Surfacing is widely used on Basketball Courts, Netball Courts and Multi-Sports Courts. It provides a consistent and even playing surface with exceptional traction which in turn promotes athlete confidence and optimum performance.  View more information
---
---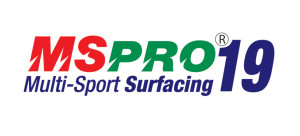 MSPRO®19  is our Sports surfacing grass and is able to withstand the rigours of frequent use and children playing.  This low pile grass is durable and eliminates hard concrete and dry dirt areas.  It is available in a range of bright, attractive colours and is perfect for general play areas, sports courts, running tracks, netball and basketball courts, tennis courts and games areas.  View more information
---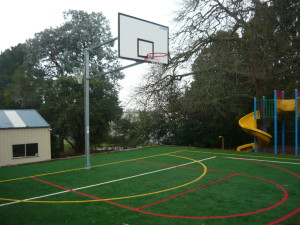 Sporting Equipment:
A range of nets, goal cages, rings and posts can be purchased to complement your new court systems – View more information
Court Configurations and Colours:
Gecko Basketball and Netball Courts come in a range of designs and colours to suit your needs.  The following are examples of court colours and designs but the range extends far beyond these…  contact us for further information on the colours and designs available or work with us to create your own!
---
---
---