Soccer
Gecko  provides a Synthetic Grass that is a proven performer for Soccer pitches.
In order to provide a quality grade football pitch, the grass and the ground installation needs to be at the highest level.
Gecko's soccer grass system provides exceptional performance and durability while maintaining affordability. The field system looks and plays like real grass but performs better offering playability in all weather, increased player safety and true ball to surface reaction.
In order to achieve many years of use and enjoyment Gecko offers a comprehensive field maintenance program. View: Project Case Study
 "Gecko Surfacing provides a synthetic grass that has…
a proven performance for Soccer Pitches !"
---
Introducing solutions for Soccer Fields…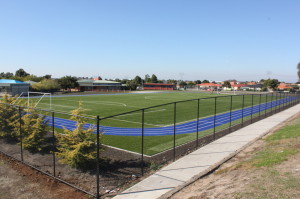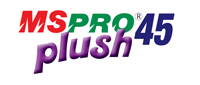 MSPRO®45 Plush is a lush Synthetic grass that has the look and feel of natural turf.  It is a general landscaping grass used for and play and recreational areas where a thick, lush, premium look and feel are required.  One of our most popular products, this grass is versatile across several applications including: landscaping, soft-fall playgrounds, parks and gardens, community level football and cricket ovals and general grass areas.   View more information
---
---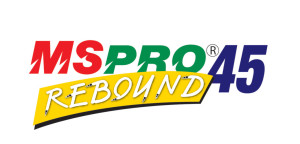 MSPRO®45 Rebound represents the 'cream of the crop' in synthetic grass circles and is manufactured using a triple layer backing and stitch rate that results a thicker, lusher and 'bouncier' feel.  Rebound was originally manufactured as a 'top of the line' landscaping grass but its premium qualities and versatility has seen it used for a number of other applications including: football grounds, soft-fall playgrounds, golf green fringes, cricket pitch covers and tent sites.   View more information
---
Sporting Equipment:
A range of goal cages, nets, rings and posts can be purchased to complement your new court or field – View more information