Sports Surfacing
---
Synthetic Grass Surfacing
Synthetic Grass has come a long way in recent years and Gecko remains at the forefront of Synthetic Grass technology providing products that are purposely manufactured to suit their intended applications.  Our synthetic grass range has been tested for its ability to 'stand up' against harsh Australian conditions, withstand rigorous and repeated use and provide an attractive and functional playing or recreational surface.
"… a cut above the rest in terms of safety, durability, range and visual appeal"
Safety is a huge determining aspect in deciding if a product is included in our premium grass range and all of our grasses meet Australian Standards in terms of their safety and fire retardant capabilities.  Coupled with our unique 'shock pad' technology,  Gecko Synthetic Grass is a 'cut above the rest' in terms of safety, durability, range and visual appeal.
Let's introduce you to the team…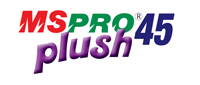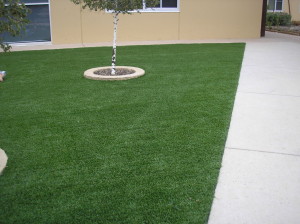 As its name suggests, MSPRO®45 Plush is a lush Synthetic grass that has the look and feel of natural turf.  It is a general landscaping grass used for and play and recreational areas where a thick, lush, premium look and feel are required.   One of our most popular products, this grass is versatile across several applications including: landscaping, soft-fall playgrounds, parks and gardens, community level football and cricket ovals and general grass areas.   View more information
---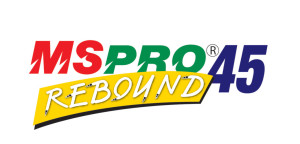 MSPRO®45 Rebound represents the 'cream of the crop' in synthetic grass circles and is manufactured using a triple layer backing and stitch rate that results a thicker, lusher and 'bouncier' feel.  Rebound was originally manufactured as a 'top of the line' landscaping grass but its premium qualities and versatility has seen it used for a number of other applications including: football grounds, soft-fall playgrounds, golf green fringes, cricket pitch covers and tent sites.   View more information
---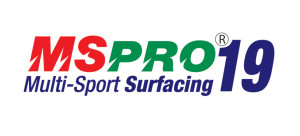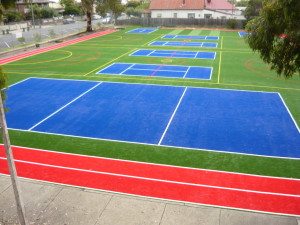 MSPRO®19  is our Sports Surfacing grass and is able to withstand the rigours of frequent use and children playing.  This low pile grass is durable and eliminates hard concrete and dry dirt areas.  It is available in a range of bright, attractive colours and is perfect for general play areas, sports courts, running tracks, netball and basketball courts, tennis courts and games areas.  View more information
---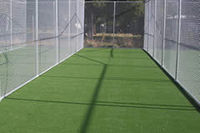 MSPRO®10  is our Gecko's patented cricket pitch grass.  This grass has been specifically designed for use on cricket pitches and provides a surface that is durable, even and which promotes player confidence. The exceptional consistency of this grass provides a surface conducive to true ball bounce and optimum performance.   View more information
---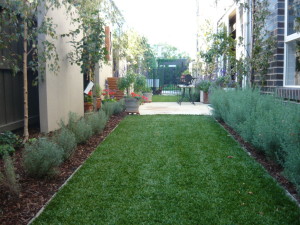 All Seasons  is a 'life-like' synthetic grass suitable for general landscaping, playgrounds and recreation areas which is a popular choice with our qualified installers.  It is a rich 35mm pile grass and features a strong triple layer latex backing for durability. Like all of our premium grasses, 'All Seasons' is protected again UV degradation to ensure longevity in harsh Australian conditions.
---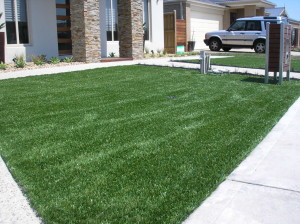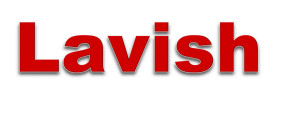 Lavish landscaping grass is suitable for general landscaping and recreation areas which is a popular choice with our qualified installers. Lavish is a 35mm pile grass featuring a 'ultra' strong triple latex backing and closer 'stitch' rate providing exceptional durability and a thick, lush appearance. 'Lavish' is   is protected again UV degradation to ensure longevity in harsh Australian conditions.
---
 GRASS SWATCHES…
---
---
Cricket Pitch & Practice Nets System – MSPRO®10
Gecko's Cricket Nets System is a proven and guaranteed solution that reduces the risk to an athlete's safety at your sporting facility.  We provide a complete solution for refurbishing your worn and tired Practice Nets or Pitch which improves a cricketers' safety and provides a more consistent pitch surface.
" … a complete solution for refurbishing worn and tired practice nets and pitches"
---
---
Reduces the risk of injury to athletes
Eliminate those tired, nasty and uneven surfaces with Gecko's Cricket Practice Nets System. Geckos MSPRO®10 Synthetic Grass Surface provides an even playing surface with exceptional consistency which in turn promotes a cricketers' confidence and optimum performance.
Gecko's system provides the option for 'lush' fringe grass outside the pitch surface and on 'run-up' areas for a more natural and appealing look, and which also gives the player greater comfort.
For those 'run-up' areas that encroach onto football ovals, Gecko has a Soft-fall pad option that conforms to Australian Standard 4422:1996.
Assists in protection of your practice facility asset
Whilst our Premium Synthetic Grass helps protect the ground surface, Gecko's industrial grade rubber curtain which is affixed to the net's fence, provides an outstanding solution for it's protection and longevity, and in turn increasing your return on investment. The curtain also protects the ball and assists in keeping the area clean of rubbish and debris by providing a barrier.
We do the concrete base and fencing too
Gecko's is your 'one stop shop' and can supply both the concrete slab base and net fencing. We literally start with a cleared area of land and build the Complete Gecko Cricket Practice Nets System.
Installed by qualified trades people
With Gecko your Practice Nets System is installed by qualified people who are trained to the highest level of competency. This eliminates any risk of poor workmanship at your organization's facility.
'Written' guarantee
Gecko offers a guarantee unsurpassed by anyone else in the industry.  At the completion of the project we provide a 'Written' guarantee for protection against both the installation process and the product.  Gecko's Practice Nets System grass is guaranteed from 6 years.
UV Stabilised
Gecko's Synthetic Cricket Pitch grass is UV stabilized against fading and deterioration.  Australia's UV level is greater than most other countries in the world hence it is imperative that a quality UV resistant material is used in order to achieve our 6 minimum year guarantee.
'Natural turf maintenance contributes 8% of carbon emissions on a global level due to lawnmowers & chemicals'
A low maintenance and environmentally friendly surface solution
Synthetic grass is a very low maintenance, zero water surface solution that continues to perform all year round.  The maintenance required is generally no more than removing leaves or debris with a leaf blower or plastic rake.  Gecko's rubber curtain is manufactured from recycled tyres.
---
Sports Equipment and Nets
---
Safety Logs
Features & Benefits
Gecko Safety Logs are extremely durable and do not break down or splinter like treated pine logs. Quick and easy to install Gecko's Rubber Safety Logs eliminate sharp corners associated with other forms of garden edging making mowing a breeze and maximizing safety.  Their unique Rubber composition allows for 'flex' in the log structure allowing for some movement if required during the installation process.  Logs can then be fixed in place to eliminate further movement.
These Rubber Logs are perfect for retaining mulch, sand or stones and our recessed logs are suitable for use when installing synthetic grass, shock pads or pavers.
Applications include garden edging, playground edging, plinth and court edging.
Colours: Available in Black
Length: 1380mm | Width: 120mm | Height: 200mm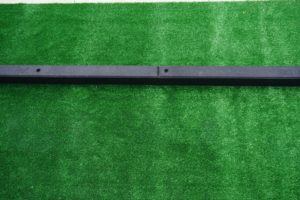 "The ideal edging for any playground or garden surround which has fantastic safety properties and durability"
Cross Section
Rubber Safety Log with Shock Pad and Synthetic Grass Installation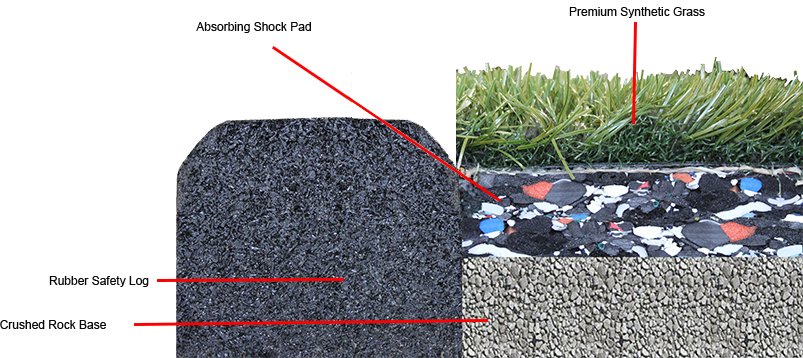 ---
PU-Sport® Indoor Court Surfacing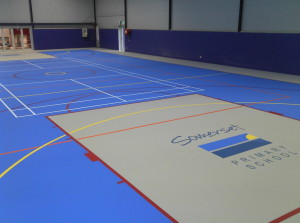 Gecko PU-SPORT® Surfacing System creates an attractive, durable and forgiving surface suitable for a wide range of indoor sport applications.  Gecko's Polyurethane flooring system is imported from Europe using the highest grade materials which ensures excellent durability and maximum slip resistance.
The greatest benefit of PU-SPORT® surfacing is the shock absorbing characteristics in comparison to other surfaces.  Timber floors generally don't offer the same protection for younger and  lighter weight children when jarring and stress on joints can lead to potential injuries.
Suitable for sports halls, gymnasiums, gymnastics,  aerobics areas and indoor basketball courts, Gecko PU-SPORT® provides excellent cushioning and slip resistance which dramatically reduces the chance of injury to players.
"The sports flooring system which reduces stress on joints
and limbs and provides a colourful & bright surface area for play"
This seamless, one piece court system provides optimal ball bounce, excellent wear properties and an easy to clean and maintain surface.    Available in a wide range of colours – even your club or school logo, Gecko PU-SPORT® surfacing is the obvious choice for a premium look and maximum safety.
Cost Benefits
Both the cost of installation as well as the cost of maintenance in recoating timber flooring is far greater than Gecko PU-SPORT®.   The original investment in timber flooring is around $200 per sqm, almost twice the price of PU-SPORT®.  Annual maintenance costs associated with recoating and regular polishing can be about $10,000 per court.  PU-SPORT®  virtually eliminates these ongoing costs.
Colours: Wide range of colours.
Thickness: 5mm + 2mm through to 14mm + 3mm
Certifications: EN14904, DIN 18032-2 & ISO 9001
View:  Project Case Study
  "Exceptional shock absorbing features which minimizes chance of injuries"
---
Rubber Matting
A large range of rubber matting products are available for purchase through our sister company, RPS Industries P/L.
The following  represents a selection of our rubber matting squares and is just a taste of the products available in our complete matting range.   Many products are available in long length rolls also.
To view the full matting range available visit www.rpsindustries.com.au.
Speckled Gym Mat

Product Code: 3050
Size:
985mm x 985mm x 8mm

Drainage Mat

Product Code: 3002
Size:
1525 x 915mm x 13mm

Cushion Mat
RED

Product Code: 3030
Size:
1525mm x 915mm x 15mm

Interlocking Drainage

Product Code: 3003
Size:
915 x 915mm x 15mm
---
Drainage & Surface Stablisation
GROUND CELL®
The Gecko-Ground Cell® reinforcement structure creates an attractive, durable hard surface suitable for parking areas, driveways and access roads.  This enables 'year round' use of areas that have previously been inaccessible due to high moisture levels and prevents 'bog holes' from forming and creating a muddy mess. The unique properties of the Gecko-Ground Cell® structure provides surface stability with the added benefit of being able to back fill it or cover it with suitable permeable materials such as crushed rock, synthetic grass or even soil in order to re-grow natural turf. The load bearing capacity of the Gecko-Ground Cell® is impressive with a capability of 225t/m2.
"Up to your ears in mud? Gecko can assist!"
Cost Benefits
The Gecko-Ground Cell® is exceptionally cost effective particularly when compared with the alternatives of concrete and asphalt. The sub-base required for cells is equal to or less than the sub-base required for concrete or bitumen.  The elimination of the traditional storm water system required by impermeable car park installations provides an immediate cost saving when installing Ground Cell reinforcement structure for the same application.
---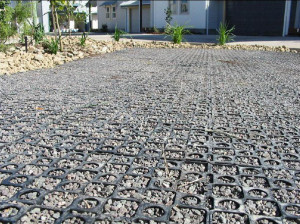 Length: 600mm
Width: 500mm
Thickness: 50mm
Crush Strength: 225 t/m2
"The surface reinforcement structure that turns bogs holes into fully functional areas whilst providing a stable level surface which requires extremely little maintenance"
---
---
---
DRAINAGE CELL®
The Gecko Drainage Cell®  interlocking module removes excess water ensuring areas that are normally not accessible during wet seasons remain fully functional. Ideal for ground stabilization & sub-surface drainage in areas prone to water logging. The cells retain a small amount of moisture which promotes natural growth of grass and when used in conjunction with synthetic grass it assists in cooling. Driving vehicles onto the cells has no effect on the surface as they have a load bearing in excess of 100t/m2.
The use of Gecko Drainage Cell® as an effective drainage medium provides the facility manager with a asset which can be used 365 days per annum. The elimination of the traditional storm water drainage system saves downtime costs to the facility owner and ensures the sporting community maximizes their participation and in turn providing an overall healthy lifestyle.
Length: 480mm
Width: 260mm
Thickness: 20mm
Crush Strength: 100 t/m2
View: Project Case Study
---
Swing and Slide Mats
The Gecko Rubber Swing Mats are specially designed and manufactured to meet the Australian/New Zealand Standard: AS/NZS 4422:1996 for 1.9m Critical Fall Height for playground swings.
The one piece units are easy to handle and install and the colourful speckled finish looks great all year round.  The durable surface withstands daily abuse and requires no ongoing maintenance.
"Do your public playground swings meet the Australian Standards for Critical Fall Heights?"
---
Playground Safety Mats
Playground safety mats are ideal for underneath mult playground equipment, double swings and at the base of slides, where impact by children is most likely. Its unique rubber compound allows a cushion type impact to ensure maximum safety. Safety mats offer tremendous flexibility as they are modular pieces that can be laid to almost any size and come in a range of colours including: Terracotta, Grey, Botanic Green and Black with a speckled colour throughout.
This product can be incorporated into Gecko's Soft Fall Playground System™
Environmentally Friendly
Being manufactured from recycled tyre rubber, the Rubber Swing Mat is a "Green" product and reduces the carbon foot-print.
Installation
The installation of the playground mat is very simple. It can be laid on a concrete base or supplied with our optional prefabricated frame.
---
Rubber Wet Pour – Playground System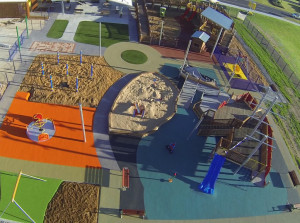 Gecko's Rubber Wet Pour System provides a safe and durable surface which dramatically reduces the chance of injuries whilst providing an attractive  play area for children.
"Gecko's Rubber Wet Pour System … dramatically reduces the risk of litigation from playground injuries"
Wet Pour Soft Fall has minimal seams or joins and is incredibly flexible. It can be very colourful with the option to dye sections in bright fun colours to make your favourite patterns and games or even your organisation's colours.  Wet pour is constructed from millions of rubber fibres which provides a cushion like feel underfoot.
---
Suitable for Schools, Shire Councils and Early Learning Centres, the Gecko  Rubber Wet Pour System  provides a bright, attractive and fun play area that meets all the Critical Fall Height requirements of the Australian Standard.
Carbon Footprinting
Being made from recycled tyres, Gecko's Wet Pour or Shock Pads are "Green" products which assist in reducing your carbon foot-print. All Gecko Wet Pour projects are guaranteed so you can be sure of it's quality and durability.
Critical Fall Height…
Studies indicate that many playgrounds throughout Australia DON'T comply with the Australian Standard AS/NZS4422:1996.  Effectively, this leaves the responsible bodies open to litigation in the event of injury or death resulting from children falling from equipment.  Be sure that you don't leave your door open to this type of costly and avoidable legal claims – install a Gecko Wet Pour System at your facility.
---
Long Term Cost Effectiveness
As Rubber Soft Fall is incredibly long lasting, the cost efficiency of this product should be weighed up against refills of alternative materials such as bark chips and the general ongoing maintenance of these options.
There's also the issue of legal claims being made for unsafe grounds. Over the past decade this stands at over $20,000,000.
"The question needs to be asked…. How cheap are the alternatives?"
---