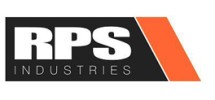 Rubber Matting
A large range of rubber matting products are available for purchase through our sister company, RPS Industries P/L.
The following  represents a selection of our rubber matting squares and is just a taste of the products available in our complete matting range.   Many products are available in long length rolls also.
To view the full matting range available visit www.rpsindustries.com.au.
Speckled Gym Mat

Product Code: 3050
Size:
985mm x 985mm x 8mm

Drainage Mat

Product Code: 3002
Size:
1525 x 915mm x 13mm

Cushion Mat
RED

Product Code: 3030
Size:
1525mm x 915mm x 15mm

Interlocking Drainage

Product Code: 3003
Size:
915 x 915mm x 15mm