Sporting & Golf Clubs
Gecko provides a comprehensive range of solutions for sporting clubs from synthetic grass and acrylic courts right through to surfacing for goal squares and coaches boxes.  If you have an application, chances are Gecko has the solution.
Every Gecko installation is performed by qualified installers who have been specifically trained to achieve professional results.  Our unprecedented guarantees provide peace of mind and our ongoing maintenance service ensures that you are supported through every phase of the process.
SPORTS SURFACING
Netball, Basketball, Multi-Sports, AFL Football, Indoor Training, Cricket, Golf, Tennis, Soccer, Gyms … more
---

SYNTHETIC GRASS SURFACING
Landscaping and Sports Grass – Synthetic Grass has come a long way in recent years and Gecko remains at the forefront of Synthetic Grass technology providing products that are purposely manufactured to suit their intended …  more
---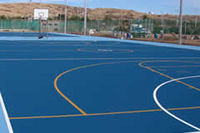 GECKOPAVE® ACRYLIC SURFACING
Gecko's GeckoPave® Acrylic Surface System is a PROVEN & GUARANTEED solution that adds back colour and… more
---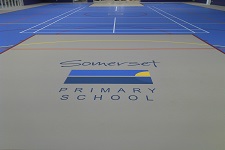 GECKO PU-SPORT® INDOOR SURFACING
Gecko PU-SPORT® Surfacing System creates an attractive, durable and forgiving surface suitable for a wide range of … more
---

CRICKET PITCH COVER SYSTEM®
Gecko's Cricket Pitch Cover System® is the quickest and easiest system available to lay out or retrieve pitch covers and making OH&S hazards with cricket pitch covers a …  more
---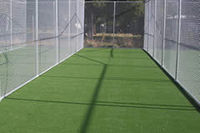 CRICKET PITCH & PRACTICE NETS
Gecko's Cricket Nets System is a proven and guaranteed solution that reduces the risk to an athlete's safety at your sporting facility.  We provide a … more
---
SOFT FALL -SYNTHETIC GRASS
Gecko's Synthetic Grass Soft-fall Playground System™ provides a safe and durable surface which dramatically reduces the chance of injuries whilst providing a … more
---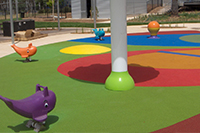 SOFT FALL – RUBBER WET POUR
Wet Pour Soft Fall has minimal seams or joins and is incredibly flexible. It can be very colourful with the option to dye sections in bright fun colours to make your favourite patterns and games or even your … more
---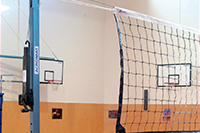 SPORTS EQUIPMENT & NETS
A range of sporting equipment and playing court nets to complement your surfacing upgrade… more
---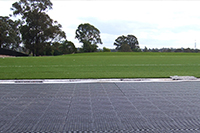 DRAINAGE & SURFACE STABILISATION
The Gecko Ground Cell® and Drainage Cell® products create an attractive, durable hard surface suitable for parking areas, driveways and … more
---
TRAFFIC MANAGEMENT
Our Traffic Division (RPS Traffic) offers a complete range of traffic and safety products for road safety, school zones and parking areas.   Leaders in technology and innovation, our exclusive 'flexible' product range is … more
---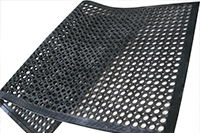 RUBBER MATTING
A practical rubber matting solution for every application, we stock a range of rubber matting products including gym matting, anti-fatigue, anti-static, wet area matting and … more
---